About Us
" If you want a boring, cookie-cutter bag off an assembly line, get off this site and go to the mall, because you won't get one from us."
EvenOdd makes one of a kind bags and unique fashion accessories from vegetable tanned leather made in the USA, high quality waxed cotton fabrics and reclaimed materials. If you want a boring, cookie-cutter bag off an assembly line, get off this site and go to the mall, because you won't get one from us. Our handcrafted accessories are lovingly made at our studio in Rochester, New York.
Each piece is unique, so you can rest assured that you won't run into someone on the street who has jacked your style. Since our bags are made from natural and reclaimed materials, they may have distressed spots and color variations. Don't worry, that makes them awesome. The best part is, they patina over time, based on how you use them.
To find out what we are up to follow us on Instagram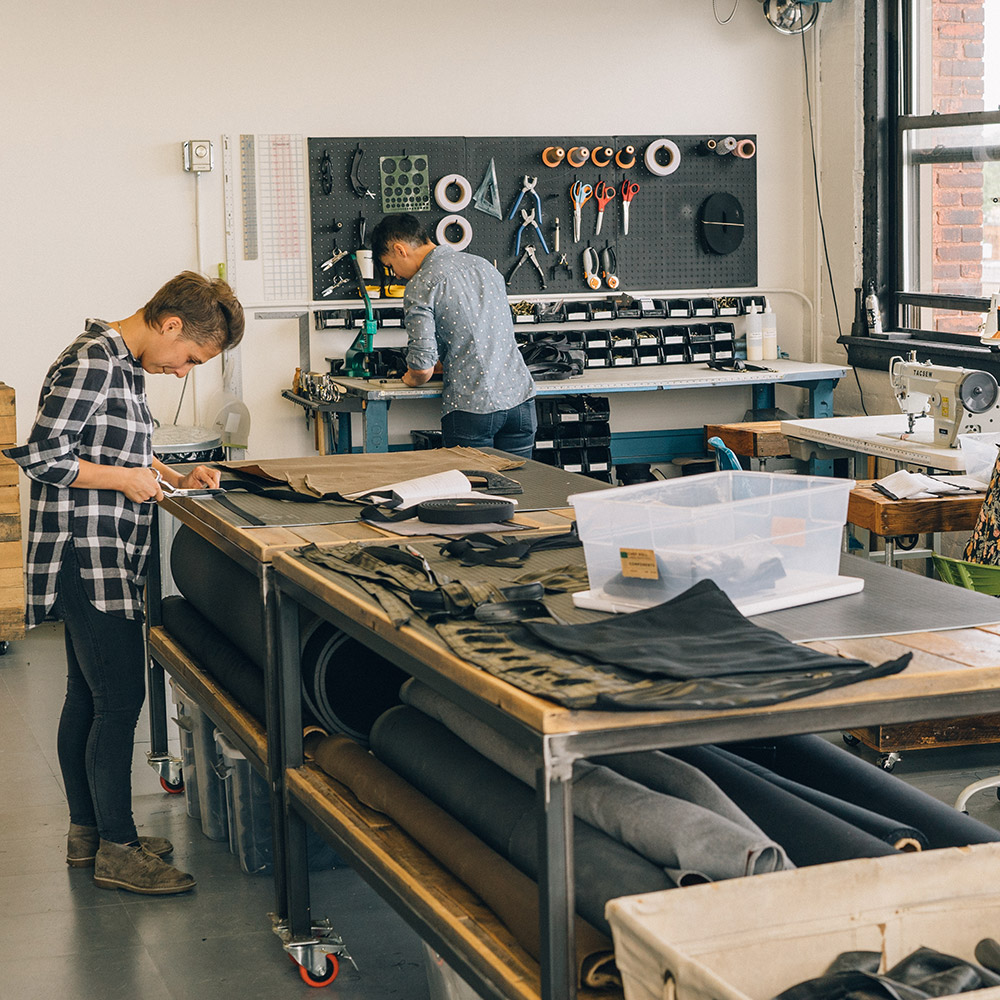 EvenOdd is the fusion of life partners and designers, Ashley and Liza, who approach solving projects in opposite ways. Each finished product is a reflection of our merged design styles and many caffeine fueled hours of hashing out countless prototypes in our studio.
We thrive off of  making and have always dreamed of creating our own company with the ultimate goal of working and living on our terms. We want to share our work with others who strive to express their own personalities in a unique way.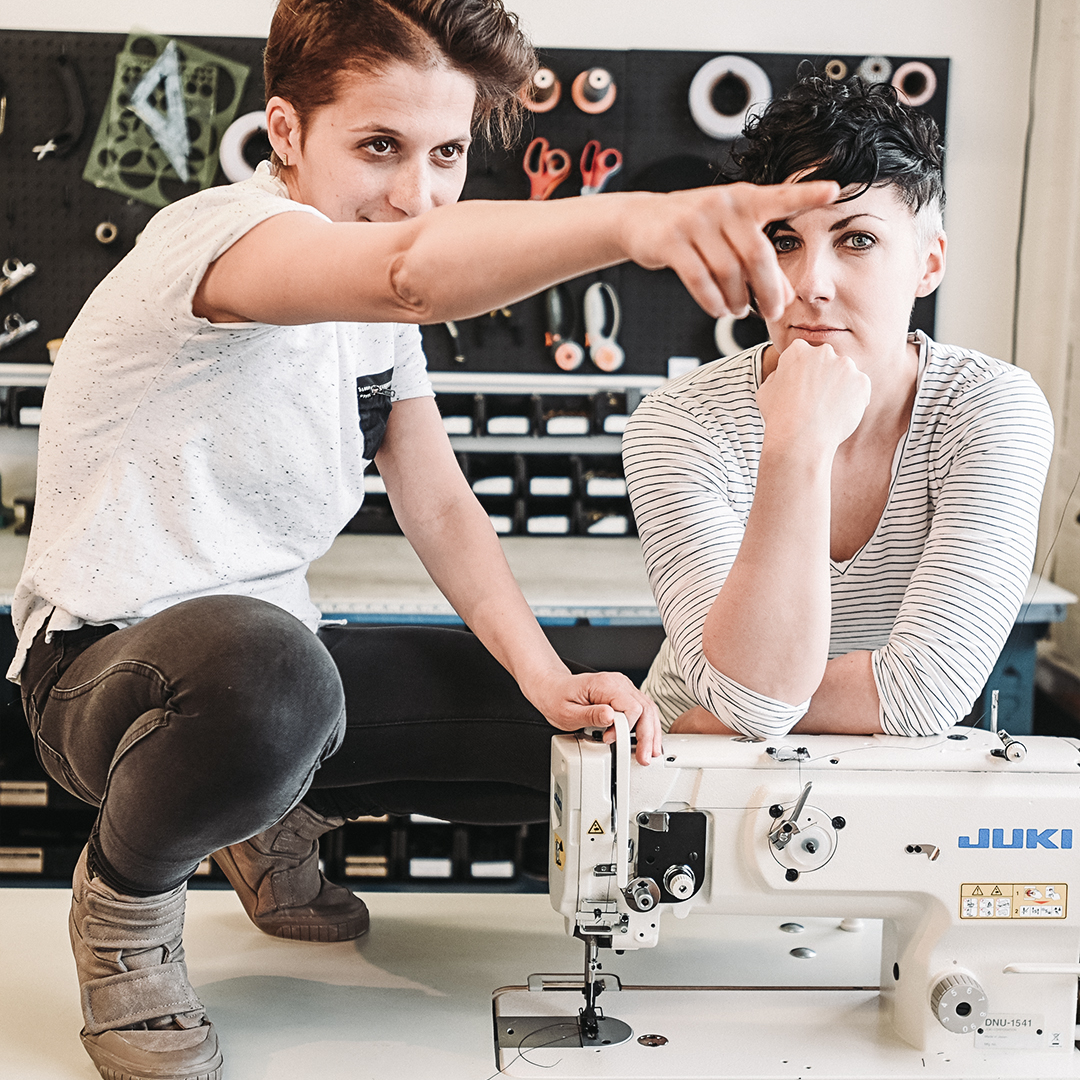 Co-founders
Ashley Cellura + Eliza Sullivan